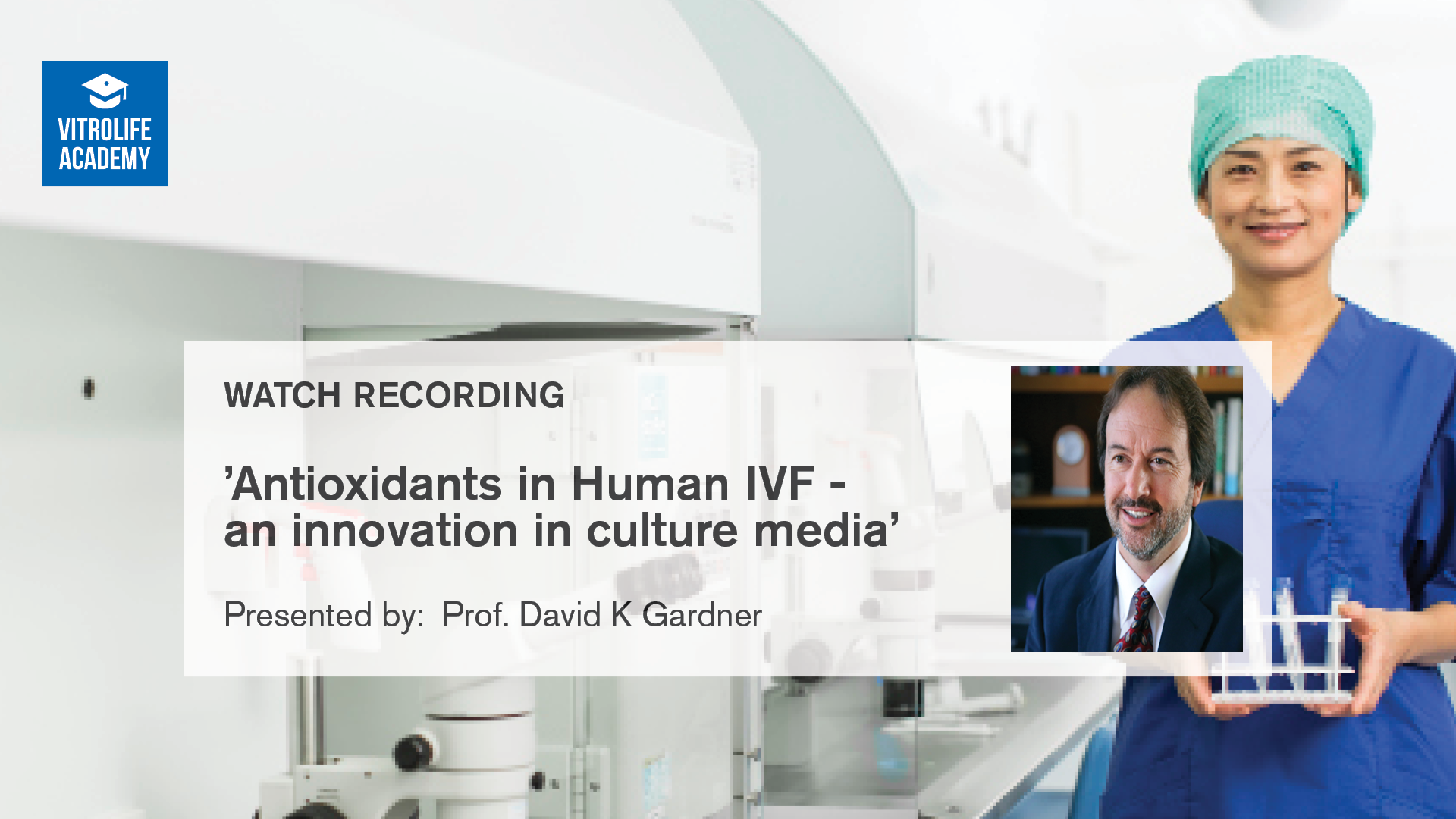 This webinar, brought to you by the Vitrolife Academy, highlights the latest media innovations in ART. Professor David Gardner discusses the importance of antioxidants as an element of ART media, and the potential for improved embryo viability. He shares his experience leading to the development of culture media complemented with a unique mix of antioxidants, additionally discussing the results from current clinical studies.
---
Presenter - Prof. David K. Gardner

David has provided the IVF community with ground-breaking research on embryo physiology, cryopreservation, and culture conditions for over 30 years.
In 2017, in recognition of his many significant contributions to reproductive sciences, he was elected as a Fellow into the Australian Academy of Science (FAA) and further was the recipient of the Distinguished Researcher Award from the American Society of Reproductive Medicine.
When not lecturing around the world, he can be found at the University of Melbourne as a Distinguished Professor in the School of BioSciences, and at Melbourne IVF as Scientific Director, which is part of Virtus Health.