Important factors for successful vitrification
Vitrification has in the recent years become the cryopreservation method of choice in many IVF-clinics. With survival rates superior to slow freezing and developmental potential of oocytes and embryos similar to fresh ones, results similar to fresh oocytes and embryos can be obtained. To continuously achieve these high survival rates there are matters to think about.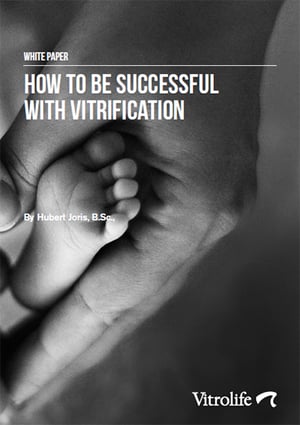 Fill out the form to download the white paper "How to be successful with vitrification" to learn more about factors influencing high survival rates.