Benefits with local anaesthesia and conscious sedation during oocyte retrieval
Prof. Wikland has been using local anaesthesia together with
conscious

sedation since he started performing oocyte retrievals in the 1980's. He finds this method beneficial both for the patient and the clinician.
Safe, simple and quick oocyte retrieval
Prof. Wikland explains why using local anaesthesia together with conscious sedation is beneficial, he also explains how to perform the procedure. Fill out the form to watch the movie.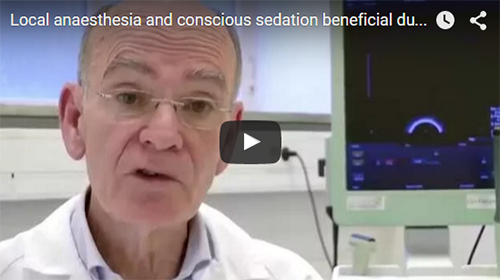 You will also be able to download a protocol from Prof. Wikland on how to prepare for oocyte retrieval using local anaestesia and conscious sedation.