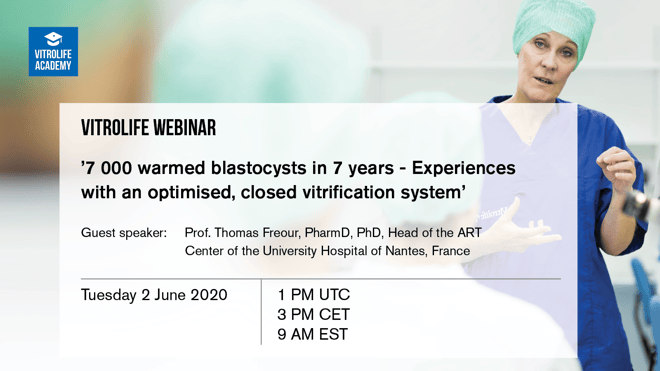 If you don´t have the possibility to attend the live session, you can sign up to the webinar and receive the recording afterwards via email.
In response to the COVID-19 pandemic, assisted reproduction authorities and societies have highlighted the importance of cryopreservation.
In this webinar, Prof. Thomas Freour will share a retrospective clinical dataset of 7000 warmed blastocysts and describe his experiences with an optimised, closed vitrification system at University Hospital of Nantes, France.
---
Date: Tuesday June 2, 2020
Time: 1 PM UTC / 3 PM CET / 9 AM EST
Duration: App. 20 minutes including Q&A
---
Presenter - Prof. Thomas Freour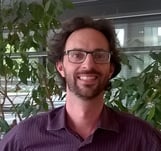 Prof. Thomas Freour, PharmD, PhD, is the Head of the ART Center of the University Hospital of Nantes, France. He is also a member of the UMR1064 research team, co-leading the pluripotency and embryo development group. His main fields of interest are embryology, time-lapse, ovarian reserve, proteomics and sperm physiology.