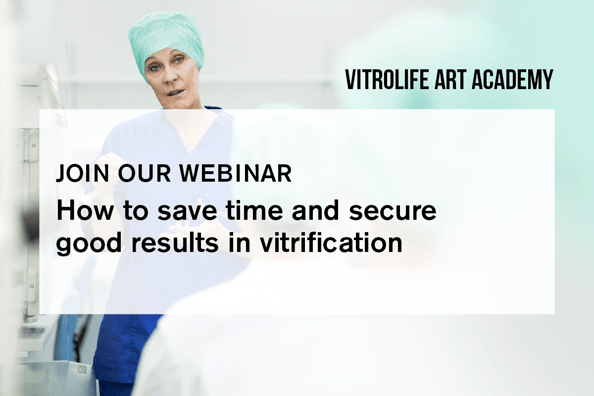 ---
In this recorded version of a live webinar Dr. Ann-Helene Jakobsson will talk about how to perform vitrification using our Rapid-i Vitrification System.
You will learn about the methodology, results and get practical tips & tricks on how to succeed with vitrification.
With RapidVit and RapidWarm Omni* we offer a system for time-efficient, easy and successful vitrification for all cell stages.
Length of webinar is 20 min.
*Not approved for sale in US
---
Presenter - Dr. Ann-Helene Jakobsson

Ann-Helene has a PhD in Genetics and started her career in IVF as Lab Manager at the private clinic Fertilitetscentrum in Sweden. Ann-Helene is a popular lecturer at Vitrolife workshops where she makes complicated matters easy to understand.