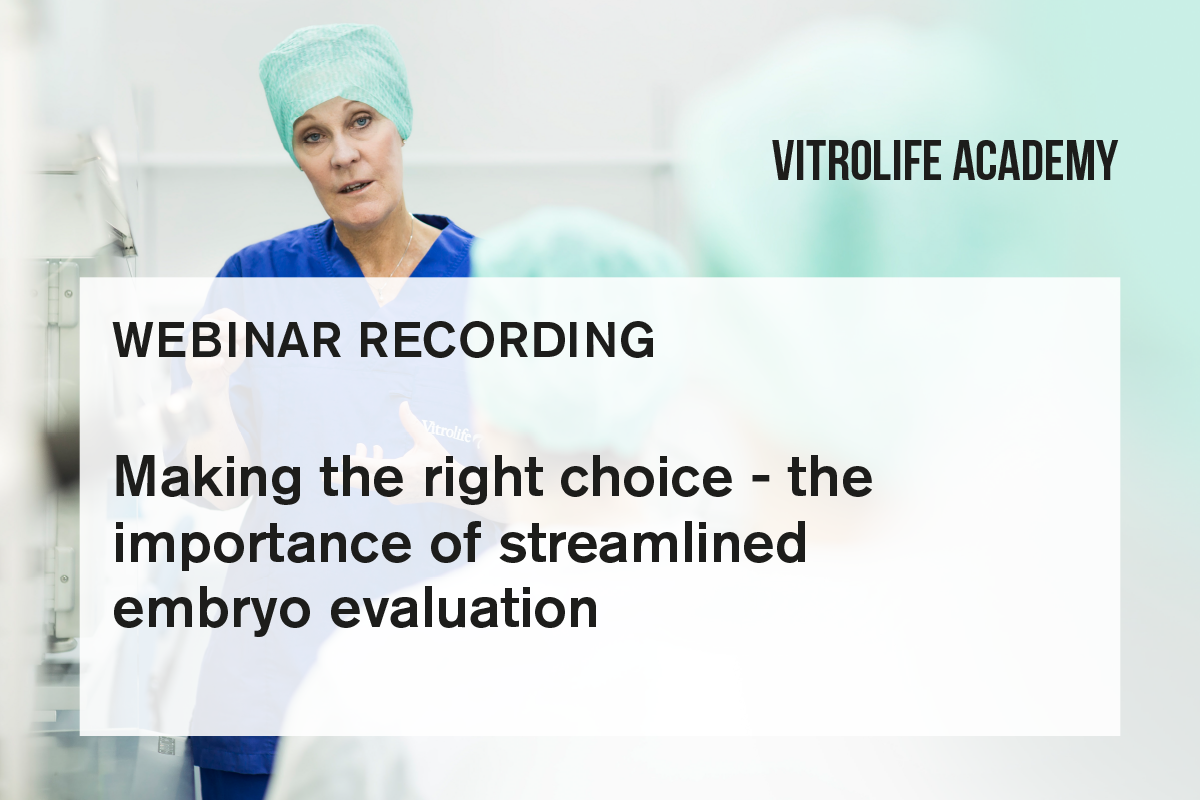 In this recorded webinar Dr. Tine Qvistgaard Kajhøj will guide you through the benefits of streamlined embryo evaluation, how to perform it and how it helps you obtain improved results.
Since the early days of human IVF, the quality of an embryo has been based on morphological or developmental characteristics that are assessed at defined time-points. With the introduction of time-lapse technology, we are now able to get the full picture of the dynamic embryo development and make full use of the long-standing existing embryological knowledge.
This webinar will give insights into how to streamline embryo evaluation with time-lapse including an overview of how Guided Annotation and KIDScore decision support tools work in synergy to optimally support a consistent embryo evaluation process. The webinar will also touch upon how Artificial Intelligence may help us in the future.
Fill in the form to access the recording.
---
Presenter - Dr. Tine Qvistgaard Kajhøj
Tine

completed her PhD in the field of stem cell research. One of her responsibilities at Vitrolife is holding workshops and webinars where clinics learn and develop their skills in using time-lapse technology in order to improve their results.